"To realize the optimum business value of network solutions through strategic foresight and technological professionalism."

With over 10 years of experience and continuous endeavor for excellence, we aim to assist our customers to realize the business value of their investment in the network. With our strategic foresight and technical expertise, we can always provide to our customers best fit network solutions to satisfy their unique business requirement. For the service providers, our solutions can enable them to provide reliable and innovative services to their customers in a cost effective and efficient way. For the enterprises, our solutions will assist them to improve their operational efficiency in communicating both internally and with their business counterparts.

Provide professional, quality, complete and cost-effective solutions to customers.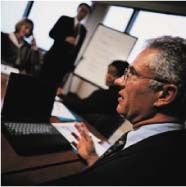 We believe that the success of CARIPAC depends very much on the satisfaction of our customers. The differentiation of CARIPAC from other competitors is our ability to consistently meet and exceed our clients' expectations. The satisfaction of our clients is built upon the delivery of our professional, quality, complete and cost-effective solutions to them.

In the Network Infrastructure business, our professional expertise is capable to deliver a total solution to our customers, ranging from feasibility study, network design, equipment selection, installation, testing, commissioning to operational training to the customers. We are dedicated to help our customers in every single step according to their specifications. CARIPAC aims at the provision of the unique and state-of-the-art Network infrastructure solutions by thorough understanding of the need of our customers and thus delivering the most cost-effective solution. Our strong network support services also provides full confidence to our customers in meeting their daily challenges.

Provide top-class pre-sales and post-sales services to customers

CARIPAC has dedicated to provide top-class pre-sales and post-sales services to our customers. CARIPAC has a strong and professional team consisting of Sales and Technical support staff. Our pre-sales and post-sales services include Turn-key Solutions Services, Network Design and Performance Analysis Service, Installation Services, Customer Training Program, Packages Site Maintenance Program, Customer Technical Support System and Repair and Maintenance Authorization (RMA) System. CARIPAC is capable to deliver high-quality, customized, responsive and localized pre-sales and after-sales support services to clients of different locations in HK and China.
Maintain Close Relationship with Supplier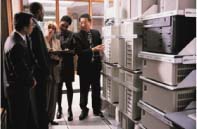 CARIPAC believes that close and mutual beneficial relationship with our suppliers is also a vital element to satisfy the needs of customers. We work closely with vendors and contractors in the whole product development cycle, through which we could keep ourselves abreast of the latest technology so as to provide the best services to cater for our customers' needs. We also provide feedback from the market to the suppliers and propose any modification and addition of new feature of suppliers' products. Our active participation in our suppliers' product development and enhancement gains a lot of support and trust from them. The close relationships with our suppliers also enable us to provide on-time product delivery to our customers, which is an essential element in customer satisfaction, as our installation and commissioning of services could be completed on time without any delay.

Believe Employees as the foundation for customers' satisfaction

CARIPAC believes that employees are the foundation for ensuring customers satisfaction. CARIPAC recruits competent, hardworking, innovative and flexible professionals for each department.

To keep our staff updated about the latest technology as well as suppliers' development direction, we have been investing in our marketing and technical staff by sending them to attend local and overseas training and seminars from time to time. We have also set up well-equipped testing facilitiesy, allowing our technical team to learn and evaluate different new technologies in a simulated environment. All these training opportunities are the breeding ground for developing and strengthening the expertise of our technical team.

On the other hand, we always update our sales personnel about the market trends and the new requirements of customers, so that they are always capable to deliver customized and state-of-the-art solutions to our customers.

Through continuous human capital investment, we are sure that our staff are armed with the most updated technological and business knowledge to cater for the ever-changing needs of the market.
| Home| Corporate Information| Solutions |
| Customer Service & Technical Support | Career Opportunity | Contact Us| Enquiry |